How Luxury PR Companies Build Successful Brand Partnerships
It's time to dispel a few myths about brand partnerships.
Great brand partnerships aren't created through luck. They come about after deliberate foresight and strategic action and—perhaps most importantly of all—being realistic about the execution.
How top travel PR agencies think about luxury and lifestyle alignments in the hotel, tourism, transportation, and real estate spaces can have huge implications on their client's businesses. Offering our luxury travel PR clients and by extension, their consumers, something that is unique—a product, activity, experience, or event—that has a buzz factor, is newsworthy, and opens up opportunities for unique branded content can reap big benefits. But before embarking on a brand partnership with your PR agency, you must ask yourself the following questions. (And no cheating on the answers!)
Do I have the budget?
Earlier in my career I was given some sage advice about brand partnerships which still holds true today — take the cost of the partnership and then double that for what you will need to spend to activate it. Everyone wants a magical partnership that drops from the sky with zero cost attached. But these examples are the exceptions, not the rule. Budget and execution can scale quickly, and to maximize brand partnerships, costs could include purchase of products, small or large-scale events, development of co-branding, flights, hotel stays, additional staff, graphic design, press trips, PR agency fees, advertising/social media support, and more.
Do I have the patience?
You need to be prepared to wait through the planning, execution, and marketing phases. "It doesn't always make sense to do brand partnerships that aren't long-term," says Melanie Brandman, CEO and Founder of The Brandman Agency. "If a brand isn't willing to extend the life of a partnership with you then it may not be worthwhile, as it also takes time for a beautifully-aligned partnership to foster and come together in the right way."
Do I have a big idea?
Doing something to check it off a year-end list isn't wise—the best brand partnerships are rooted in an idea that adds real value to your customer or stakeholders. With many marketing budgets and teams stretched thin, don't take on something that isn't going to deliver a really great return.
If you can't answer yes to the above three questions, I'll be honest: Slow down on the partnership front and wait until your ideas align with your resources.
If you are ready to explore a co-branding partnership program, here's a step-by-step guide gleaned from our own experiences as luxury travel advisors to some of the industry's top hotels, resorts, cruise, airline, and destinations clients.
Earlier in my career I was given some sage advice about brand partnerships which still holds true today — take the cost of the partnership and then double that for what you will need to spend to activate it.
Define Your Goal
One benefit of brand partnerships is the ability to directly talk to your consumers, while also accessing a new and likeminded customer base. But try to get even more specific about your goals. Is it to drive media awareness with specific demographics? Increase bookings/sales over a set period?
Find the Right Partner
There are plenty of win-win opportunities to form strategic partnerships with brands, whether through a product, service, event, or campaign, and both can benefit from the increased exposure a branded content partnership can deliver, including providing access to new audiences and markets.
First, it's essential to align with a brand that shares the same values and customers, and your connection must be genuine and authentic. You don't need to reach a massive amount of people—you need to reach the right people.
Orit, CEO of the branding and creative agency The O Group, says brand partnerships are the key to the company's 30-plus years of success with luxury brands, clients, and colleagues. "The goal is to unite like-minded brands with the same like-minded consumers," she says. "You can grow your base when you are able to reach out to consumers, customers, and guests who are wearing, drinking, traveling, and living the lifestyle that the brands in partnership promise and reach."
Also consider the heritage and history of the brand and partner. At Brandman, we developed a co-branding campaign fine jeweler Temple St. Clair who had strong ties to our luxury travel PR client La Mamounia, and fond memories from earlier travels there. In her twenties, while living in Florence, Temple was invited to join her family at the historic and elegant La Mamounia in the heart of Marrakech. Fortuitously her parents surprised her with a beautiful bracelet, this treasure became one of the early catalysts and sources of inspiration for Temple's career as a designer.  Almost 30 years later, in the midst of creating some of the most exciting pieces of her career, she re-discovered the possibility of adopting patterns and color from the mosaics of La Mamounia. Her return to La Mamounia not only inspired a new collection, but also tells a compelling full-circle story 30 years in the making. From memories of La Mamounia, patterns and symbols from its gardens and architecture to the history of Berber jewels, she created a new collection of pieces directly inspired from her time there both past and present.
You can also create an extension to guest services, as Brandman did with our travel PR client the LUMA hotel in New York. We created a "Glow Concierge" program and partnered with Juice Press, Glam Squad and Blink Fitness to create a guest service amenity. This co-branding gave us the opportunity to add to the hotel's story, create value for the end user—and the hotel now has a new offering in the wellness space.
Don't get stuck on huge consumer brands. Niche brand partnerships between like-minded companies with a shared consumer base and ethos can be a cost-effective form of co-branding. From weddings and wellness to food and beverage to fashion and jewelry, there are plenty of emerging but not yet mainstream partners that cater to your target audience and can invest the time and resources in a one-off partnership.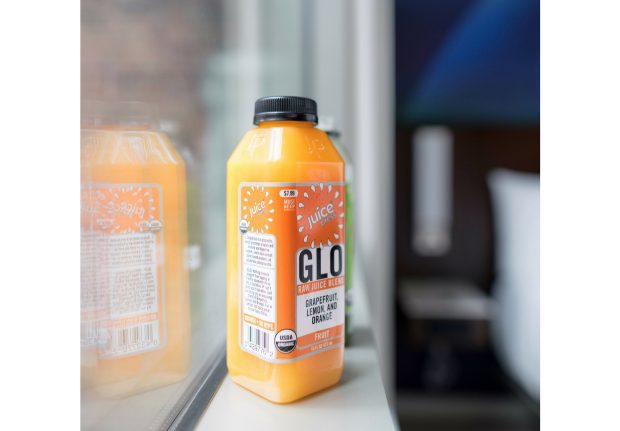 The Influencer Angle
Strategic partnerships with influencers can drive awareness and attention, but ensure it's a mutually beneficial relationship—an endorsement just for endorsement's sake doesn't do anyone any favors. For the opening of Andaz Peninsula Papagayo Resort, Costa Rica, Brandman worked with our luxury travel PR client to identify cultural insiders to create experiences for the resort's guests. Surf-lifestyle apparel brand Faherty created a local surfing guide and DJ Jared Dietch created customized soundtracks for each of the resort's spaces.
Keep the Partnership Alive
It's important to ask in the beginning, will there be a digital platform? A branded content partnership?  A print component? Influencer outreach? Don't rely on one strategy to get the word out.  Consider all the tools to expand the idea, including a direct-to-consumer offer and building in editorial content that you can distribute through owned channels and leverage on social media.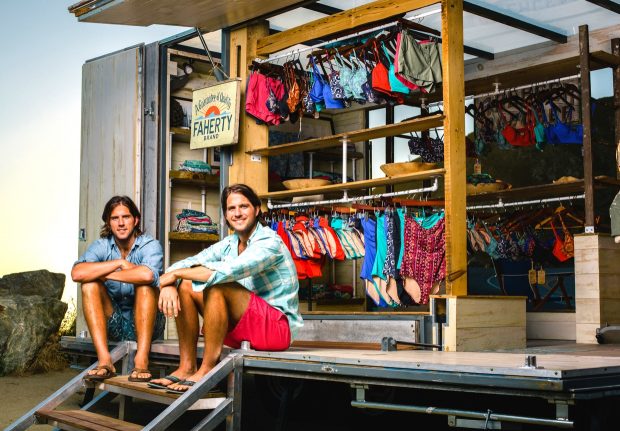 If brand partnerships are half-baked, you might soon realize the concept has no PR legs or relevance to the media. This is a good thing. You've realized the outcome before executing and can pivot.
Measure the Match
When you're discussing possible co-branding partnerships, both sides need to be transparent and upfront about their expectations and what they can and can't deliver. Success can be defined by metrics, and should be assessed by looking backwards. What objectives did you set? Measurements can include the surrounding PR campaign, commercial success, audience reach, web traffic, social media followers, newsletter opt-ins and more. You can also build in a booking code wherever possible, and use a bit.ly link if the partnership spans through the digital and social space.
Looking Ahead
A rapidly changing cultural landscape allows more brands and businesses to flourish in the physical world, and constant updates in the social ecosystem make it easier than ever for top travel PR agencies, such as The Brandman Agency, to help connect our clients with consumers via strategic partnerships. When you're ready and able (and have the budget and resources to match), there's plenty of partnering to be done. Let's get to it.
Cheers,
Melanie