JetSuite Inc. (Past Client)
Services Performed
Global Media Relations
Executive Positioning
Social Media Management
Influencer Engagement
The Brief
JetSuite, Inc., one of the world's premiere private aviation companies, wanted to drive increased awareness of the brand and grow its market share in a highly competitive and rapidly evolving field. Celebrating its tenth anniversary in 2019 (a rare milestone in a cutthroat industry) JetSuite sought to elevate its brand perception in order to reach luxury-minded consumers – while also appealing to a broader, more diverse audience than private aviation companies had typically targeted. To achieve these goals, JetSuite retained The Brandman Agency to maintain market share, raise the value of the brand among luxury consumers and, ultimately, increase sales.
The Approach
The Brandman Agency launched an executive profiling campaign featuring the company's newly-appointed President, Stephanie Chung. As the first African American to lead a private aviation company, The Brandman Agency leveraged Stephanie's dynamic presence and compelling backstory to make her the focal point of the brand's re-alignment. The executive profiling campaign targeted print, digital and broadcast media outlets as well as speaking engagements that engaged the brand's target audience.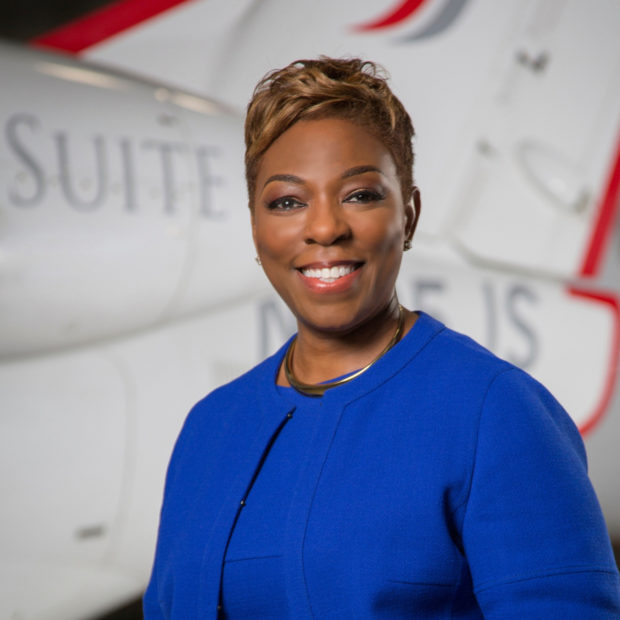 The Results
In 2018-19, The Brandman Agency's proactive efforts generated major print and digital features in publications including Worth, Fast Company, Robb Report, Essence, Forbes, Dallas Morning News, the Dallas Business Journal, Elite Traveler and more. The Brandman Agency also secured appearances for Stephanie on CNBC's Squawk Box and a full profile of her the NBC affiliate in Dallas – where the company is headquartered. As a result of The Brandman Agency's efforts, JetSuite became the fourth-most-searched private aviation company in the world – beating out companies with considerably larger operations.
To reach a member of the account team, please email JetSuite@brandmanagency.com.
If you are interested in learning more about our Global Media Relations and Influencer Engagement, please drop us an email.