The Real Power of Influencers
Everyone has influence.
Certain people may have wider circles than others, but the choice someone makes when they follow you—or when you follow them—speaks volumes. Following someone proclaims, You are now part of my tribe, and I care about what you care about.
That person has credibility. When they speak, post, or recommend a product or place, you listen. This explains why influencers have become so valuable. Relationships matter. But along with this huge new world comes many questions, pitfalls, and debates.
What You're Getting
Everyone asks the million-dollar question: What's the return on investment? Do thousands of hearts on Instagram translate to revenue? Do comments indicate an uptick in bookings?
Success isn't measured in black and white when influencers can contribute to many outcomes: drive to bookings, engagement, exposure, and awareness. Likes, comments, and re-posts are all tangible metrics, but Meg Nolan, founder of Friend of a Friend Consulting, has key tactical advice: "I would have the influencer be specific in their tags so that it is more measurable, i.e. 'Come here for holidays, order this dish, this chaise at the pool is the best to grab for the day…' and then you can see the direct impact of their posts on the hotel. 
Influencers also provide innovative, social-first content that speaks differently to an audience than editorial, and brands should ask for photography they can use on their own channels after the influencer's stay. A one-off project isn't ideal; building a relationship and future alignment is critical.
The Great Divide
There's also a wave of discussion over where influencers sit in the marketing or PR worlds. The answer? Both, depending on the objective. Influencers engaged for a specific product or new campaign typically fall under the marketing department, but a stay or ambassadorship for the hotel or brand can be handled by the PR team. Yet the relationship doesn't have to be a church-and-state operation, and both teams should know which influencers are actually able to move the needle.
Micro Is the New Black
Not all influencers are created equal. What I've been seeing more is the incredible value that savvy, well-curated influencers with strong points-of-view can provide, even if their follower count doesn't hit six figures. Once the emphasis was numbers, now it's all audience. Who is following them? What's their engagement? Determining the company they keep is more valuable—and impactful—than going after a sky-high follower count with no depth.
Quality always trumps quantity, and travel and luxury content marketing consultant Peter Frank cuts to the chase when it comes to choosing influencers: "Look at engagement rates, but also ask the influencer to describe their audience and what gets them excited," he says. "If he or she can't answer that, move on."
Brands have to be selective—and need to do their homework. My team is constantly discovering fresh new faces with amazing followings by listening to word of mouth, sharing leads and, of course, scrolling through Instagram.
Influencers provide innovative, social-first content that speaks differently to an audience than editorial.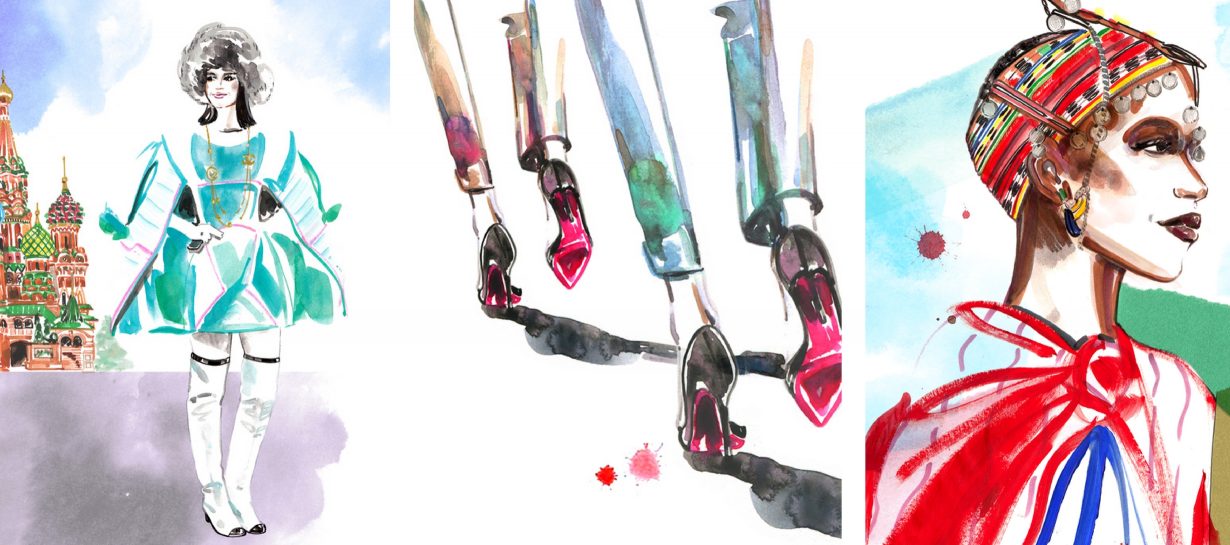 Know Their Worth
Compensation is another hot topic. Brands should leverage once-in-a-lifetime experiences that has value for influencers, who often seek memorable trips for content and credibility, in exchange for showcasing their properties. Consider what you want from the relationship—from articles to images to hashtags—and whether a trade is realistic and beneficial.
As the industry grows exponentially, the definition of "influencer" will expand. Fashion illustrator and influencer Meagan Morrison (@travelwritedraw) notices an uptick in people who bring more to the table. "They have a skill set that is bringing a point of view to these trips," she says, noting that people tell her they're most excited to experience a destination through her eyes and art. Designers, illustrators, artists, or photographers with skill sets complementary to your destination or hotel can crack open a new world of influence.
As the industry grows exponentially, the definition of "influencer" will expand.
Looking Ahead
As Instagram and other social platforms evolve, the ability to gauge impact grows, too. Instagram Stories, which allows users to insert links and send followers directly to a hotel website, now gives properties another measure of reach. 
The quicker brands consider new modes of storytelling as opportunities rather than obligations, the quicker they can adapt to consumer appetites. Because the point of engaging with influencers isn't to overcomplicate outreach or drain resources. The point is new collaborations, fresh connections, and creating something memorable…together. And what's more beautiful—or influential—than that?
Cheers,
Melanie