Five Insider Tips for Travel PR Coronavirus Recovery Plans
With the world turned upside down as of late and the travel industry weathering an unprecedented pause, the path to coronavirus recovery can seem arduous at times. But we can always find a silver lining. We see the wave of recent and upcoming reopenings as a chance for hotels, resorts, and destinations to adopt an "opening" mentality and be born anew. 
As we say in travel public relations, you're only new once. This is why many of the world's leading hotels, resorts, and hospitality clients seek out a luxury hotel pr agency, such as The Brandman Agency, as they prepare to open – or reopen – their doors. You get one chance out of the gate to nail substantial feature coverage in target outlets that create a halo effect for your brand, dial-in your signature on-property programming, partnerships, and map out other bespoke service elements to set the tone via owned channels such as website and social media content (as we say – Instagram is the new homepage) to set your brand apart.
Just like grand debuts in the pre-COVID era, hotels preparing to re-open in the coming weeks and months must put in the same level of meticulous planning, creativity, enthusiasm, and vision into their reopening strategy as they would in order to charm those very first guests. Having the support of a seasoned luxury travel advisor working behind the scenes to curate a seamless – albeit different – guest experience will be critical. Most importantly, it is our job to articulate why these moments and new offerings are newsworthy to our trusted media contacts to amplify the message.
"We find ourselves at a critical turning point as hotels, resorts, and destinations begin to re-open," says Melanie Brandman, CEO and Founder of The Brandman Agency. "The window to successfully re-enter the market is small, so a plan of action that is smart and custom-built to meet the needs of a property or destination will be imperative, as we continue to navigate the new normal."
The Brandman Agency has always believed in providing bespoke service to our hospitality PR clients. Over the past 20 years, we have earned a reputation as one of the top travel PR agencies, due in large part to our customized and innovative approach, where no two plans or strategies are ever the same. We examine every client with fresh eyes and think about their strengths and weaknesses, opportunities and yes, even threats (COVID-19 and concerns about traveler safety currently topping the list) to develop flexible plans based on the amount of runway we have until the reopening. Just because a reopening plan was successful for one client, doesn't mean it will be successful for another. We are developing plans methodically and strategically – we listen to what the key priorities are and execute custom campaigns from there. Whether it's a standalone project, 30-day quick lift or a more in-depth 90-day or long term strategy, we take pride in our ability to develop smart, actionable coronavirus recovery plans that will help our travel PR clients re-open and get back to business, stronger than ever.
And while there is no "one size fits all" solution for these plans, we'd like to peel back the curtain and share 5 insider tips that guide our thinking to help our clients re-enter the market and capitalize on being "new" once again.
"We find ourselves at a critical turning point as hotels, resorts, and destinations begin to re-open. The window to successfully re-enter the market is small, so a plan of action that is smart and custom-built to meet the needs of a property or destination will be imperative, as we continue to navigate the new normal."
Be sure to ask "Why Now?"
As travel enthusiasts, it's easy to get tunnel vision when approaching a hotel, resort, or destination's coronavirus recovery plan. You see the shiny penny – the incredible design your client offers, the smart services, the ability to return to a magnificent location – and want to dive right in and build your plan around those elements. But you must remember that in order to achieve your goals – securing best-fit coverage to drive heads in beds and arrivals – we must first demonstrate to the media why and how these offerings are newsworthy. Eschewing gimmicky promotions – how many times do we see the same stale "stay and sip" or cutesy shopping packages? – The Brandman Agency instead looks at what's going on in the market that aligns with the authentic offerings and brand voice of the client. 
Does the hotel offer ample space for social distancing? Are they partnering with a renowned hospital or institution to ensure their safety protocols are top-notch? Do their amenities or location lend themselves to a certain type of traveler such as families, couples, or art enthusiasts? Does your destination offer the ability to easily access a wide range of experiences within a short driving distance of the CBD? Spend some time thinking about your client – and how they relate to what's going on in the broader national, regional, and local conversation – and identify 2-3 "Why Nows" that will shape the narrative for your hotel, resort, or destiantion's reopening and anchor your recovery plan.  
Of course – hard news always is the most relevant "Why Now," so if your hotel or resort took the opportunity to upgrade or renovate during their closure or your destination unveiled any new visitor experiences, be sure to articulate these changes – and how they will elevate the visitor experience –  as well.

Re-evaluate your audience
While your hotel, resort, or destination might have had an 80%, 20% split of focus on national/international vs. regional/local pre-COVID, it might be time to invert these numbers and focus on travelers in your immediate backyard first. In a recent study covered by Insider Travel Report, 86% of travelers polled said they will be focusing on domestic trips for their upcoming travel plans. Moreover, 76% of people will travel by car, while only 25% will opt for air travel in the near term. Travelers who once would spend their summers in Europe are now exploring the beauty of their own cities and states.
This can be a very real opportunity for our travel PR clients, but it requires a pivot in focus. To accommodate the rise in domestic road trips for our hotel and resort clients, we're encouraging them to have a think about their parking policies and find ways to attractively package stays for guests arriving via car. How might their needs be new or different? What will a socially distanced welcome experience look and feel like with guests arriving via car?
Domestic and local "staycations" require less planning and may be shorter in length (2-3 days), so are there creative ways to capitalize on mid-week travel or encourage guests to extend their stays? 
As The Galt House Hotel in Louisville, KY prepares to welcome guests this summer, they have created custom programming and packages that are geared specifically to the regional drive market. Knowing the growing demand for local staycations and shorter trips that can be reached by car, part of the immediate recovery strategy was to re-evaluate the target audience and create experiences and offers tailored to them. As an example of this, The Galt House Hotel partnered with the midwest gas chain, Thorntons, for a road trip package aptly named "Fuel Your Love For Travel." Designed to inspire regional road trips, the package offers overnight accommodations at The Galt House, a $25 Thorntons gift card and overnight parking.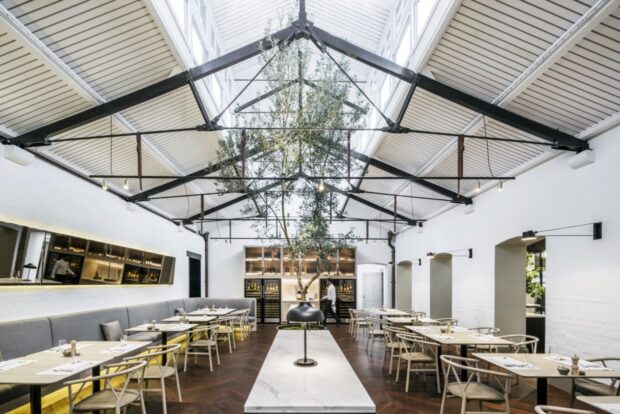 COMO The Treasury in Perth, Australia was the first property within the COMO Hotels and Resorts brand to reopen on June 12, 2020. As Australia's international and some interstate borders remain closed, the hotel is focused on targeting nearby residents from places such as Perth, Peel, South West, Great Southern and the Wheatbelt. While it is still unknown when more interstate borders will open, the property is keeping a close eye on updates, hoping to be able to expand its target audience as early as July.
We're also advising our international clients to pay close attention to the airlines that service their destination for news about routes resuming and any increased airlift. Lean in on your resources – upstream tourism boards are often among the first to know about routes resuming – and focus your PR efforts on the markets who can now access your destination.
Examine owned assets.
Does your photography show a bustling lobby, buzzing cafes, or patrons elbow to elbow at the bar? In the pre-COVID era – where seeing locals at your F&B outlets and a co-working style lobby were all the rage – these same images may now be red flags for today's safety-minded travelers. Equally as important, are you showcasing a diverse clientele?
If resources permit, use this time before you welcome guests back to audit your website and social channels and help fill in the content gaps. Many of our clients have worked with us to coordinate social-first photography and videography sessions for this very purpose. At Brandman Digital, we take care of all the details – from talent sourcing to storyboarding the look and feel of the shoot and what elements of the property will be showcased all the way to post-production, ensuring each client is armed with a full range of compelling content to showcase the "new normal" that travelers can expect.  
Pick a focal point and lean in.
You're excited to re-open and you want to deliver a WOW moment to leave a lasting impression on travelers. While it may be tempting to think about something bold and new to do – a grand re-opening event? a new signature offering? – this is one area in which we recommend looking to your past for inspiration. Distill the essence of what makes your hotel, resort, or destination unique – whether it be a signature arrival experience, a drink at the bar, an evening ritual, or that perfect area to watch the sunset – and find a way to celebrate and subtly reinvent that experience for travelers, with social distancing and safety in mind. 
For instance, CIVANA Wellness Resort & Spa, located just outside of Scottsdale, Arizona, is known for offering meaningful rituals and experiences. One of the most beloved rituals on property is the evening Gratitude Circle, which allows guests to gather and express gratitude for the day before transitioning into evening – all while taking in the vibrant Arizona sunset. 
To help signal to travelers that CIVANA has reopened and warmly welcome them back in September, The Brandman Agency is planning a highly visual "return of the Gratitude Circle" ceremony to attract regional broadcast outlets and delight travelers and locals alike. What will change is the socially distanced clustering of people in the circle, but the essence of the beloved experience will remain. 
Another one of our clients – Troutbeck, a member of Design Hotels and the gateway to the upstate cultural and creative corridor – is a serene Estate Hotel with a deep history and contemporary appeal. Located in the heart of the Hudson Valley, only 2 hours from Manhattan, Troutbeck's 250 acres of formal, tended and wild landscape provide guests with ample opportunity to enjoy the property's natural surroundings while remaining socially distanced. Beyond its ample space, the property is leaning into the bounty of the surrounding region and offering a "field to fork" menu designed by Michelin-starred Executive Chef Gabe McMackin. ​Predesignated hammock, picnic, and campfire sites are set up across the property for reservation and picnic service, encouraging guests to relax, breathe in the beauty of the Hudson Valley, and taste its bounty as well.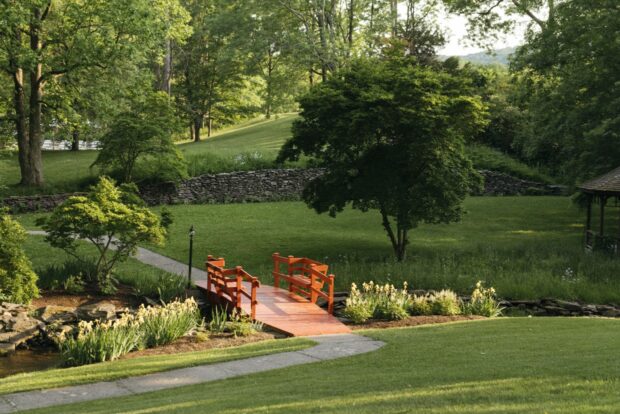 Christine Smith, Assistant Director of Marketing for the Hiltons of Chicago, has outlined a dedicated marketing recovery strategy for her properties that focuses on targeting drive markets, while amplifying key aspects from each property. For example, The Palmer House will highlight its original chocolate fudge brownie recipe and ever popular Magic Parlour show, Hilton Chicago will showcase events at Grant Park, nearby museum openings, and other available attractions, while The Drake will focus on gearing up for its 100 year anniversary. All three properties will also be offering a special 'Christmas in July' promotion that extends discounted rates and perks like parking (for guests in drive markets) and room upgrades to encourage travelers to book now and stay later.
Adjust your tactics based on the timeline.
One of the major lessons COVID-19 has taught everyone is the importance of being fluid and taking things day-by-day. In a perfect world, engaging a travel PR partner 90 days ahead of re-opening is ideal to support big-picture planning, however we realize this is not always possible for our clients. Many of them are navigating daily (and often conflicting) reopening guidelines on a city, state, and national level while re-training staff and mapping our new systems to ensure proper social distancing and traveler safety. 
Once a reopening date is established, your PR team will have a sense of how much runway you have to work with and what tactics can deliver the biggest impact in that time frame. For instance, if a hospitality PR partner is engaged 30 days prior to reopening and the goal is to drive immediate business to the hotel, short-lead outlets – such as newspapers, digital outlets, e-newsletters of major print publications, and broadcast – should be prioritized over long-lead pitches to national outlets, who work on stories 6-8 months in advance. 
This can be complemented by a short-term social media strategy, whereby the property or destination creatively builds excitement and paints the picture of the experience to be had with a custom "countdown to reopening." This is where your new photography will play a critical role in visually communicating that your hotel, resort, or resort has traveler's safety in mind. We also recommend curating custom social graphics and short videos – two of Brandman Digital's specialties – to help drive engagement and build excitement for the re-opening.
Now more than ever, it's time to pull together as an industry and demonstrate the true spirit of hospitality. To discuss a bespoke travel PR and digital marketing plan for your hotel, resort, transportation service, or destination, please know that we're here and ready to curate a coronavirus recovery plan tailor-made to help achieve your unique goals. You're only new again once and we look forward to making the most of this transformative time in the travel industry – together. 
Cheers,
Melanie